WidgetsBox Version 1.2.1 released
Today we released version 1.2 and directly after that version 1.2.1. With this version the release tier for our WidgetsBox for Joomla 3 & Joomla 4 was merged. As a result, there were some changes in the backend for the Joomla 3.x users.
New / unified backend for J3 & J4
New in version 1.2 the backend for Joomla 3.x users has been adapted to the Joomla 4.x version. All widget layout options are now grouped in the "Widget Layout" tab and no longer have their own tab. Depending on the widget selection, the corresponding options for the selected widget are displayed in the tab for each widget. We expect that the backend will be clearer and more intuitive to use.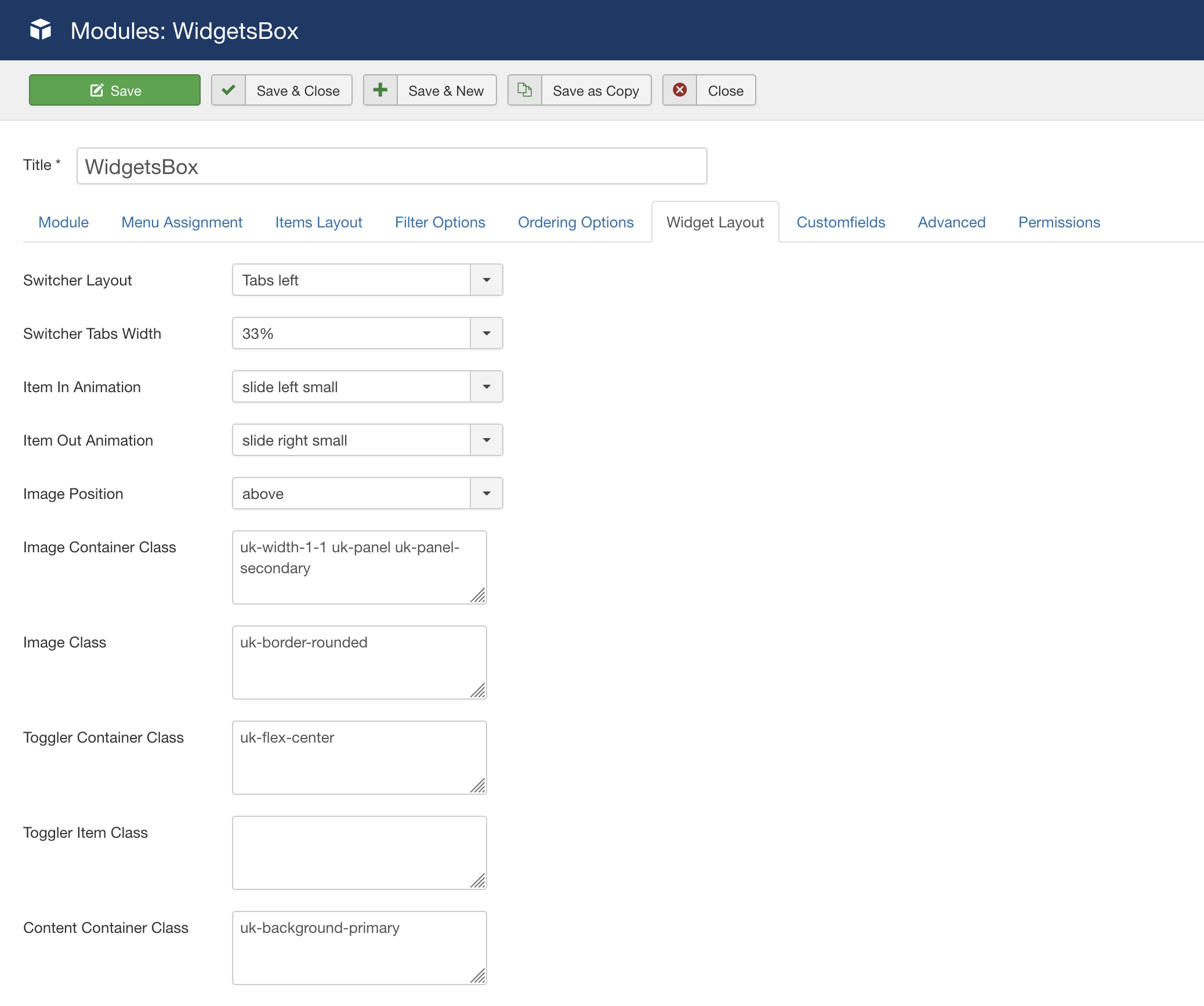 WidgetsBox 1.2 new unified backend for all widgets
In version 1.2.1, adjustments were also made to the image processor, which were necessary due to a change with J4 RC1. Joomla! 4 RC1 got a change that affects how the image sizes were stored in the image URL parameters.
I hope you are as happy as I am about the new release!
As always, please report any bugs & feature requests via our forum!

Greetings
Marco